Sister Episode: No Sister episode, Its 3a-3b
Before: Afraid of High
Next: Power Creator!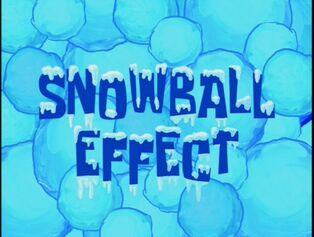 "Snowball Effect" Is The First Special Of The Series. In The Episode, Everyone Does The Biggest Snowball War, But Later, It Became A Mass.
Characters
Edit
As an Placeholder, The title picture is now the spongebob episode title. TO BE CHANGED.
Cultural references
Edit
Shy-Guy will say "What i am, A cartoon rabbit That plays basketball in Space?" And it is a reference to the movie "Space Jam".